Bueno, segun Wikipedia:
A LAN party is a temporary, sometimes spontaneous gathering of people together with their computers, which they connect together in a local area network (LAN) primarily for the purpose of playing multiplayer computer games.
Pos en buen español, es una juntadera, generalmente de hombres varones del sexo masculino, en la que cada uno lleva su computadora y entre todos hacen una red (Local Area Network) con el proposito de jugar juegos de multiples jugadores en dicha red.
Pregunta: Por que en red y no por internet?
Respuesta: Porque por internet no se puede eructar, tirarse peos ni rascarse la bolsa sin que tus panas lo oigan, huelan y te vean.
Pregunta: Entonces, las mujeres no van a los LAN Parties?
NO! las mujeres no juegan. Si van, es a hacer preguntas como "y que e lo que utede le encuentran a eto!?" y "a que hora no vamo?" y en ocasiones, crear situaciones incomodas como pleitos viejos que salen al aire por evidencia encontrada en la PC.
Pregunta: Que se ve en un LAN Party?
Respuestas:
Primero: Mucha gente (por lo menos 8 o 10)
Segundo: Case mods. Es como cuando uno estaba en el colegio, el que lo tenga mas grande...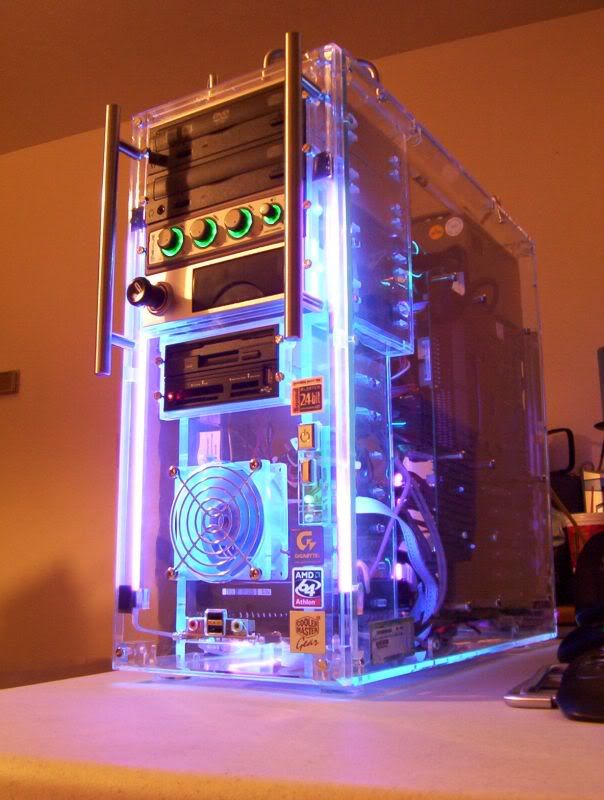 Tercero: CAFEINA (en cualquiera de sus presentaciones)
- Coca-Cola (Pepsi Sucks Ass!)
- Red Bull
- Battery
- Bawls
- Mountain Dew
Los ultimos dos no se ven en RD, lamentablemente.
Pregunta: HEY! Yo tengo una Nvidia Ge-Force de 64 Mega, y una Pentium 4, puedo jugar con ustedes?
Respuesta: NO! U suck, go play multiplayer solitaire over the msn messenger.
Pregunta: Por que un LAN Party dura tanto tiempo?


Respuesta:
Por la misma razon que las mujeres van al baño en grupo, para escaparse por un rato.


Pregunta: jugar tantos esos juegos no hace daño?
Respuesta: Se puede jugar cinta de sega rompiendole la tapita de abajo del nintendo, buen mojón?
Pregunta: Puedo traer mi monitor de 25 pulgadas?
Respuesta: Just because you have a small penis doesnt mean we all have to pay for it. 17 inch inch is enough.
Pregunta: Cual es el premio?
Respuesta: Si quieres un premio, ve a 9x9 Roberto o a Sabado De Corporan.
Pregunta: Puedo Llevar mis bocinas 7.1 THX Surround Ultra Hi-Fi?
Respuesta: you can take your 7 speakers and the woofer and shove it. No speakers. Headphones only!
Espero que esto ayude a muchos a comprender lo que es un LAN Party, y el por que de los LAN Parties. Por cierto, este fin de semana largo, hay un LAN Party...
...donde fernando....
Ojala no vaya alguien buscandome, como el Party Pasado.