Curiosiando por ahi encontre en internet este programa que agrega gente a myspace. Me parecio bastante interesante crear una cuenta asi a lo loko y ponerle a que agregue gente de Dominican Republic a ver cuanta gente me agrega. Puse la foto mas fea que encontre mia, y tres disparates en el profile. Hasta ahora van 3 paginas de curiosos que me agregan, 34 mensajes de gente preguntandome quien soy [pero que como sea me agregan], una loka pidiendome mi telefono, ocho gentes como yo con cuentas fantasmas, y como 8 bandas locales.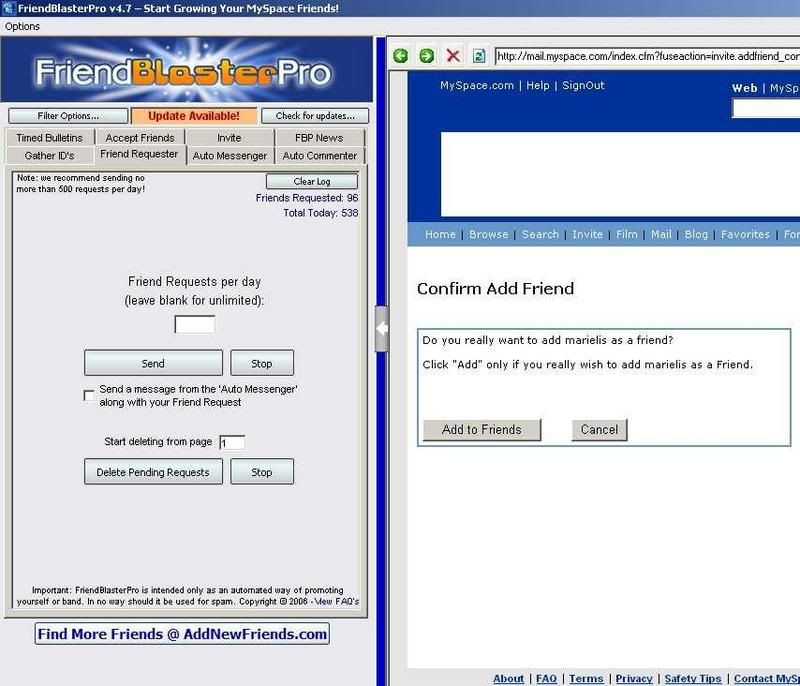 He aqui la bestia en accion.
Dice que no haga mas de 500 friend requests por dia, pero yo lo voy a dejar a ver hasta donde llega.
Find me on MySpace and be my friend!
http://www.myspace.com/dotol
BORED BoReD BORED bOrEd BORED boRED BORED BORed BORED